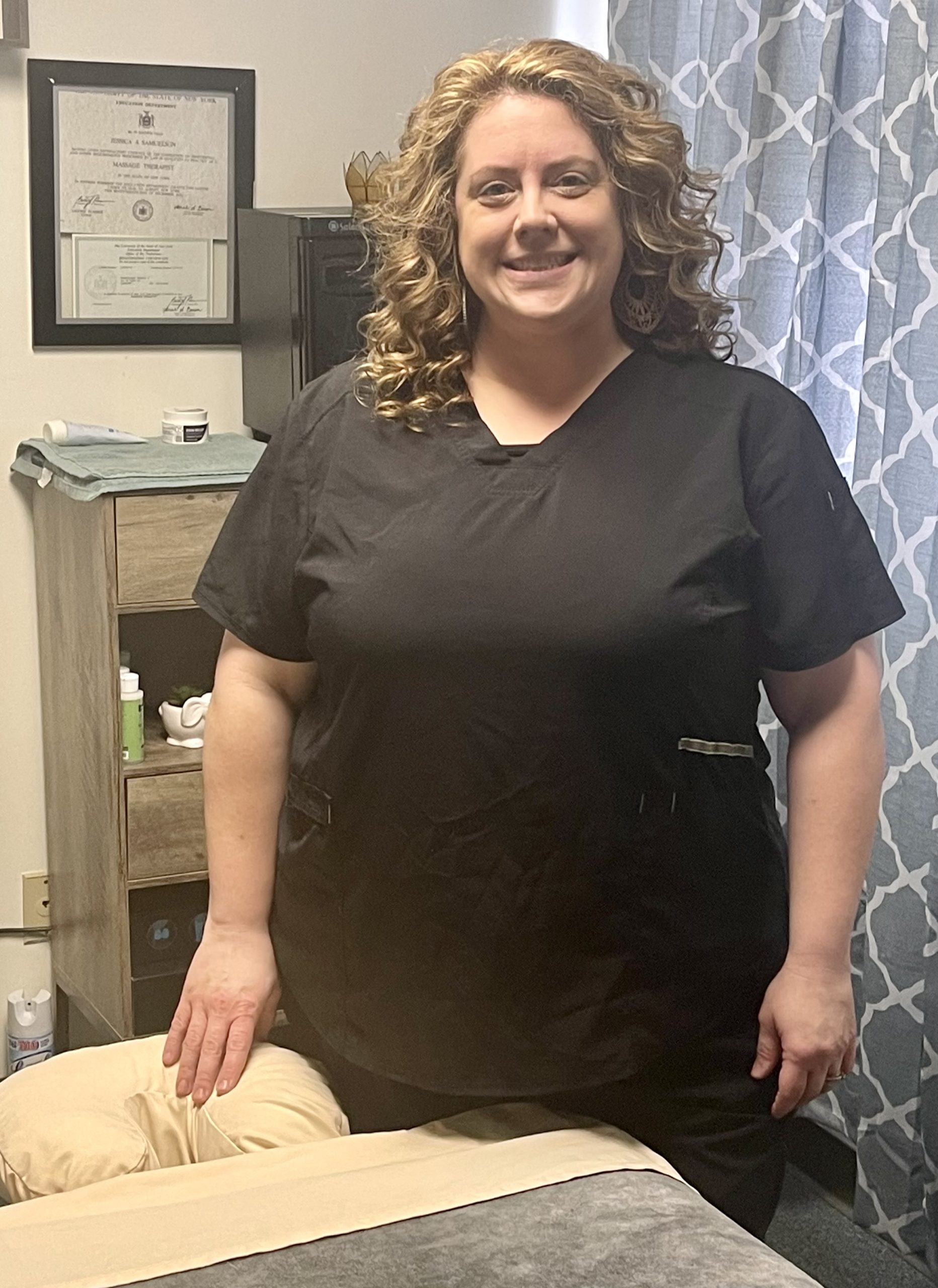 Hi! My name is Jessica Samuelson, NYS Licensed Massage Therapist and Business Manager at Soul Ease Medical Massage.
Jessica stepped into her career as a massage therapist in 2021 after years of studying massage at the Finger Lakes School of Massage starting in 2017. She has embarked on a mission in her career to help and be a part of others healing process.
Every day we are faced with decisions, stressors, obstacles or thing that put unnecessary weight on our shoulders. That can literally translate into pain in our shoulders! And, the rest of our bodies too. It is important to find ways to unwind, de-stress and cope with what life throws at us.
Jessica brings her intuitive touch and treatment methods to help relieve pain and heal on more than just the physical level. Her skills work with mental, emotional and spiritual levels too, if a client wants and needs this.  This is a whole person approach! Jessica specializes in Shiatsu massage which uses finger and palm pressure and stretching on body sites, similar to those in acupuncture. Working with shiatsu meridians in the body helps you heal from the inside, out, by bringing focus to organs such as the liver and heart, increase range of motion, improve circulation and flow in the body and ease the overall state of mind.
Jessica is also happy to offer integrative therapeutic massage, reflexology, dry skin brushing, kinesthetic awareness through movement, and connective tissue therapy. In every session Jessica brings the opportunity for you to bring awareness to your mind, body and soul – they all have answers for you to start feeling better!
Every day is a new day. Let's create a new life with less pain and less stress. Jessica promises to always do her absolute best to help you and looks forward to meeting and working with you soon!