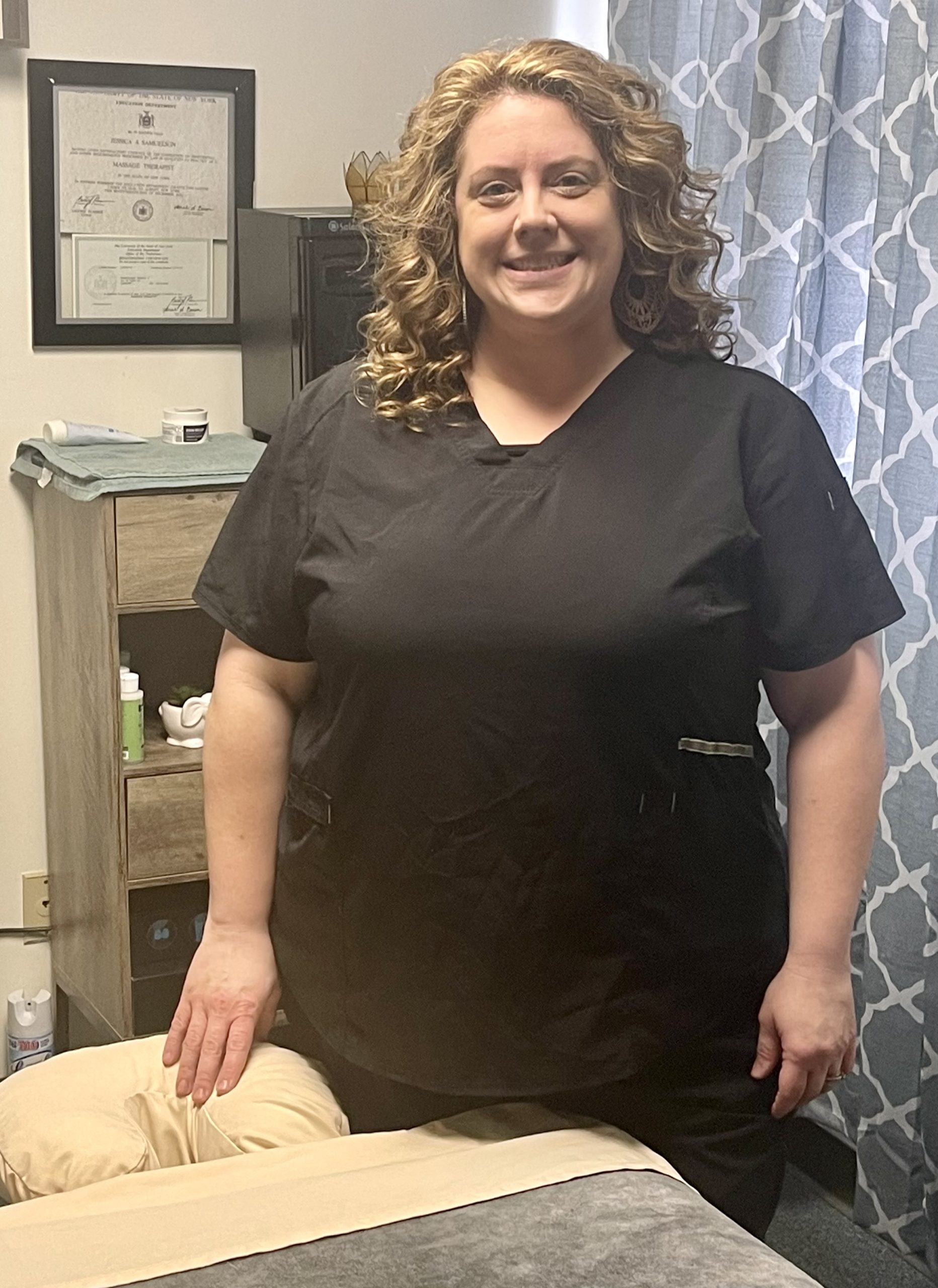 Hi! My name is Jessica Samuelson, NYS Licensed Massage Therapist and Business Manager at Soul Ease Medical Massage.
Jessica is a highly skilled and passionate professional who excels in the art of hairdressing and massage therapy. With years of experience and a commitment to providing exceptional services, Jessica has become a sought-after expert in her field. 
As a Hairdresser, Jessica's creativity and attention to detail shine through in every hairstyle she creates. She stays up-to-date with the latest trends, techniques, products, and ensures that her clients receive the most current and flattering styles. Jessica's talent and vision enables her to transform art. Her warm and friendly atmosphere, creates a welcoming atmosphere, making each visit to her salon a delightful and relaxing experience. 
In addition to her hairdressing expertise, Jessica is a dedicated massage therapist who is deeply committed to her clients well-being. She believes in the healing power of touch and uses a combination of techniques to alleviate stress, reduce muscle tension, and promote overall relaxation. With a keen understanding of anatomy and a compassionate approach Jessica customizes each massage session to address her clients specific needs. Whether, that being Shiatsu, Swedish massage, Energy work (tuning forks, sound bowls are also included), deep connective tissue therapy, lymphatic drainage, and many more. Jessica provides a rejuvenating and revitalizing experience that leaves her clients feeling renewed and refreshed.